Apple Stock News: Apple Podcast Subscriber Count Has Grown Over 300% Since June 2021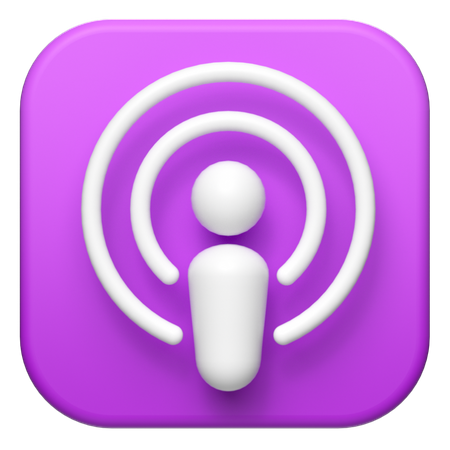 Apple Stock News: Apple's paid podcast subscription service has grown more than 300% since June 2021, with more than 25% of the Top 100 Shows in the "Top Shows" chart offering subscription options more than a year after the subscription debuted.
Apple launched the Apple Podcast subscription in April 2021, a feature designed to let users unlock benefits such as ad-free listening, access to other content, and early or exclusive access to new podcast series. Podcast subscriptions earn Apple a 15 to 30 percent cut of revenue, similar to how App Store subscriptions work. Apple takes a 30 percent cut during the first year a user is subscribed, and a 15 percent cut for each subsequent year.
Next-Generation MacBook Pro Models are Well into Development and Testing
Bloomberg reports that Apple's next generation of 14-inch and 16-inch MacBook Pro models with M2 Pro and M2 Max chips are "in development and testing." The laptops could still be released later this year, but due to supply chain disruptions or other reasons, The time frame could be pushed back
While some reports have suggested that the M2 Pro and M2 Max chips could be Apple's first 3nm chips, it looks increasingly likely that these chips will remain 5nm. These chips will still offer a performance boost over the M1 Pro and M1 Max chips in current 14-inch and 16-inch MacBook Pro models, as Apple is expected to switch from TSMC's standard 5nm process, known as "N5", to a more advanced 5nm process. As an "N5P". As with standard M2 chips, M2 Pro and M2 Max chips are also likely to have an increased number of GPU cores and RAM compared to their M1 counterparts.
Rumor has it that there are no major design changes to the 14-inch and 16-inch MacBook Pros, which isn't surprising given that a completely redesigned laptop will be available in October 2021. The redesign includes a return to ports such as MagSafe and HDMI, while a notch has been added to the display for an upgraded 1080p camera and a thinner bezel.
Trademark Filings Suggest Apple Possibly Gearing Up for AR/VR Headset Launch
The new trademark application suggests that Apple is preparing to launch its first AR/VR headset soon, as it looks to secure several possible names and marketing terms for its upcoming headset, including "Reality Processor," "Reality Pro," and "Reality One." "The documents were filed in the United States, the United Kingdom, Canada, Australia, New Zealand, Saudi Arabia, Costa Rica, and Uruguay under shell companies with trademarked names Apple has used in the past, Bloomberg reported. Apple often uses shell companies to trademark names because they allow the company to keep unannounced products, services, or software secret. Apple plans to use M2 Apple silicon chips with 16GB of RAM for AR/VR headsets but notes that Apple may need more powerful graphics to handle the experience. In May, Apple showed off its AR/VR headset at its board meeting, indicating that the development of the product was almost complete. RealityOS is expected to have a variety of AR/ VR-based experiences.
Apple Has Completed Hardware Tests for iPhone 14 Satellite Connectivity
According to Apple analyst Ming-Chi Kuo, Apple is indeed working on satellite connectivity for the iPhone 14 and has completed hardware for the feature before mass production. It's "hard to predict" when the iPhone will offer satellite communications, which will be used for emergency texting and voice services on the iPhone 14 or later. Bloomberg's Mark Gurman has said iPhone users will be able to use satellite connections to report emergencies to authorities in areas without cellular service and send text messages to contacts in case of an emergency. Apple is rumored to be working with Globalstar. Tim Ferrar, a satellite communications consultant, said Friday that he expects Apple and Globalstar to introduce satellite communications features for the iPhone 14.