Apple Stock News: Apple Moving MacBook and Apple Watch Production to Vietnam for the First Time
Apple Stock News: According to Nikkei Asia, Apple is moving the production of the Apple Watch and Mac to the Southeast Asian nation of Vietnam as part of a broader push to diversify its supply chain. Luxshare, an Apple supplier, has begun trial production of Apple Watch and MacBook models in Vietnam. Vietnam is already home to several Apple products, including some iPad and AirPods models. In addition to the potential move of Apple Watch and MacBook production to Vietnam, the report said Apple is also considering a possible move of HomePod production to the country. The report noted that Apple's MacBook trial production in Vietnam has been slow due to pandemic-related disruptions.
Apple Has Internally Tested Injecting Ads Into Maps App Search Results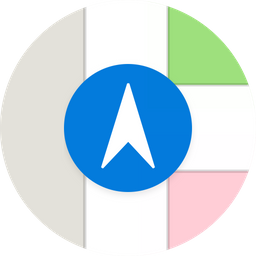 According to Bloomberg's Mark Gurman, Apple is planning to increase its advertising revenue from $4 billion a year to double digits by expanding advertising to more apps. Currently, Apple ads appear in App Store app searches, developers pay for promoted placement in search results, and more standard ads appear in the News and Stocks apps.
Apple also generated revenue from advertising during Major League Baseball's Friday night baseball broadcast, but now the company is looking to expand that revenue by expanding its advertising presence in its iPhone and iPad apps. Todd Teresi, Apple's vice president of AD platforms, wants to triple its current AD revenue, and the first step toward that could be bringing ads to the Maps app. Apple has internally tested adding sponsored points to Maps search results, and if it does roll them out to Maps users, this could be just the beginning of a broader expansion.
Apple Laying Off  100 Recruiters
Apple Inc is laying off as many as 100 recruiters who find and review potential new applicants and full-time employees for the company as part of a broader crackdown on hiring and spending. These recruiters from California, Texas, and Singapore, have been told they are being laid off because of a shift in the way Apple spends money and a slowdown in hiring.
They were told they would receive an extra two weeks of pay and benefits and would be given the opportunity to return their personal belongings from the office. The 100 recruiters who were laid off were not full-time employees of Apple, but merely contractors whose salaries and benefits were typically lower than those of full-time employees.
iPad Production Could Be Hit by Power Outages
According to Apple analyst Ming-Chi Kuo, iPad assembly plants in China could experience power outages ahead of the fall launch of new models In a tweet earlier today, Kuo commented on the impact of power outages caused by industrial power rationing in southwest China's Sichuan province amid a severe heat wave.
Kuo said the temporary power outage could affect the iPad assembly plants operated by Foxconn and Compal in Chengdu and Chongqing. He added that it was "difficult to assess the impact on production at this point" but that if the blackout could be ended on August 20, its impact should be limited. Flexible production scheduling could mitigate the impact of power outages, but it is unclear how the iPad will be supplied and could take a hit if power is not restored by Aug. 20.