Apple Stock News: Apple Beats Wall Street Estimates
Apple Stock News: Apple (AAPL) reported its earnings for the second quarter of 2022 after the close on Thursday, beating analysts' estimates on both the top and bottom lines and hitting an all-time high in revenue despite continued supply chain disruptions. "We are pleased with the strong customer response to our new products and the progress we are making towards achieving carbon neutrality throughout our supply chain and products by 2030. We are as committed as ever to being good in the world – what we create and what we leave behind, "Apple CEO Tim Cook said.
Here are some highlights from the report:
Revenue: $97.3 billion versus $93.98 billion expected
Adjusted EPS: $1.52 versus $1.42 expected
iPhone revenue: $50.57 billion versus $49.16 billion expected
Mac revenue: $10.44 billion versus $9.23 billion expected
iPad revenue: $7.65 billion versus $7.19 billion expected
Wearables revenue: $8.81 billion versus $8.98 billion expected
Services revenue: $19.82 billion versus $19.78 billion expected
Apple has largely avoided falling victim to supply chain disruptions throughout the pandemic. In the first quarter, the company beat Wall Street expectations, although CEO Tim Cook did say supply chain issues had a negative impact on iPad availability. Meanwhile, CFO Luca Maestri said the iPhone and Mac lines are also dealing with supply chain issues.
Apple will Increase iPhone 13 Pro and Pro Max Production
Apple plans to increase production of the iPhone 13 Pro and ‌iPhone 13 Pro‌ Max by 10 million units in the second calendar quarter of this year, which runs from April to June. There are some improvements in Apple's supply chain, which has struggled to meet demand amid China's COVID-19 lockdown and restrictions. Several of Apple's suppliers have been forced to partially or completely shut down production, threatening the supply and availability of iPhones, iPads, Macs, and other consumer electronics. On the other hand, Apple introduced a new Alpine green for the ‌iPhone 13 Pro‌.
Apple to Expand its Presence in Ireland and North Carolina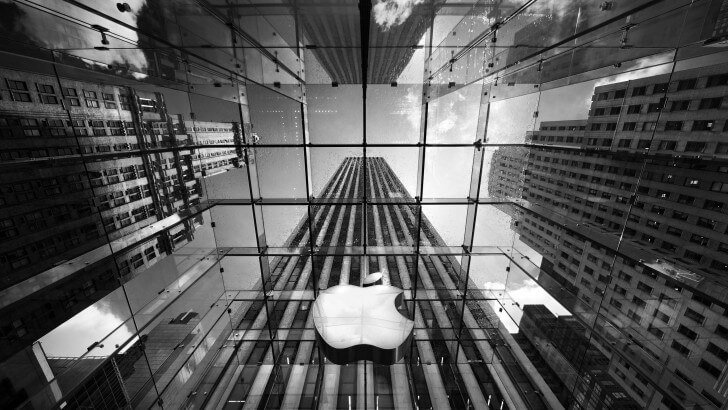 Apple is expanding its presence in Ireland through a new product testing center and opening a new office in North Carolina. Apple is opening a new product testing center in Cork, Ireland, which will be the first testing center in Europe to test Apple devices. Apple engineers and technicians will use a range of equipment, including electron microscopes and CT scanners, to test products to improve durability and performance.
Before the new test facility in Cork, Apple set up a team in Ireland dedicated to artificial intelligence and machine learning. Apple, meanwhile, plans to spend $19.3 million to renovate its seven-story MetLife Building 3 in Cary, North Carolina. The site is a temporary space before the opening of the state's new $1 billion Apple campus. Apple is hiring a range of technicians, developers, and engineers for the new office, according to Cary Chamber of Commerce President Mark Lawson.
TSMC's Chip Revenue From Apple
TSMC's Apple business is expected to grow nearly 25 percent this year as the transition to Apple chips nears completion and the two companies grow closer together. Apple is said to expect TSMC to ship chips for its new iPhones and other devices in the first half of June. In addition to the year-on-year growth in iPhone chips in 2022, TSMC is also expected to "significantly" increase shipments of its M-series chips as Apple completes the transition to its own custom silicon chips, moving away from reliance on Intel's GPUs. TSMC is expected to remain Apple's sole chip supplier for the foreseeable future, Samsung is having problems with advanced process yield and Intel is unlikely to receive orders from Apple.
In addition, Apple is said to have ordered 2nm chips, which will be completed by TSMC in 2025. The report also said Apple and TSMC are jointly developing 1nm chips for augmented reality headsets and Apple's automotive projects.
Overall, TSMC is expected to earn $17 billion in revenue from fulfilling Apple orders in 2022, up from $13.8 billion in 2021. While Apple's semiconductor manufacturing supply chain is "barely impacted by the ongoing lockdown in China," other parts of apple's supply chain could be severely affected, depending on how long the lockdown lasts, which the report speculates could force Apple to delay the launch of new iPhone models this year.