New 27-Inch iMac Features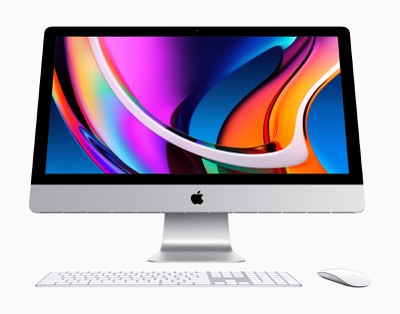 The new 27-inch iMac comes with innovative updates across the board, as detailed by Apple News. This line features 10th generation Intel processors faster than ever before. There are traditional 6-core and 8-core processors, as well as a new 10-core option. This option has Turbo Boost speeds up to 5.0GHz which is 65% faster than CPU performance. This iMac line also features next-generation AMD graphics. Faster, more power-efficient compute units allow for a graphics performance up to 55% faster.
This iMac line includes updates to the Retina 5K display, including a nano-texture glass option. Other key features are its 14.7 million pixels, 1 billion colors, 500 nits of brightness, and support for P3 wide color. These enhancements cause improved viewing under various light conditions with lower reflectivity and less glare. True Tone technology also improves viewing by automatically adjusting the color temperature of the display based on the surrounding ambient lighting.
Another area of improvement is that SSDs are a part of all iMacs in the line. The SSD performs at a speed of 3.4GB/s which is beneficial in opening large files and launching applications, and an 8TB SSD is offered for those who require it. Other key features are a 1080p FaceTime HD camera, high fidelity speakers, studio-quality mics, and memory capacity up to 128GB which is twice what was previously offered. This line of iMacs also includes T2 security chips which are custom-designed with Apple Silicon and have on-the-fly data encryption abilities. All of these features make this line of iMacs ideal for a wide range of activities.
iPad Strong Q3 2020 Results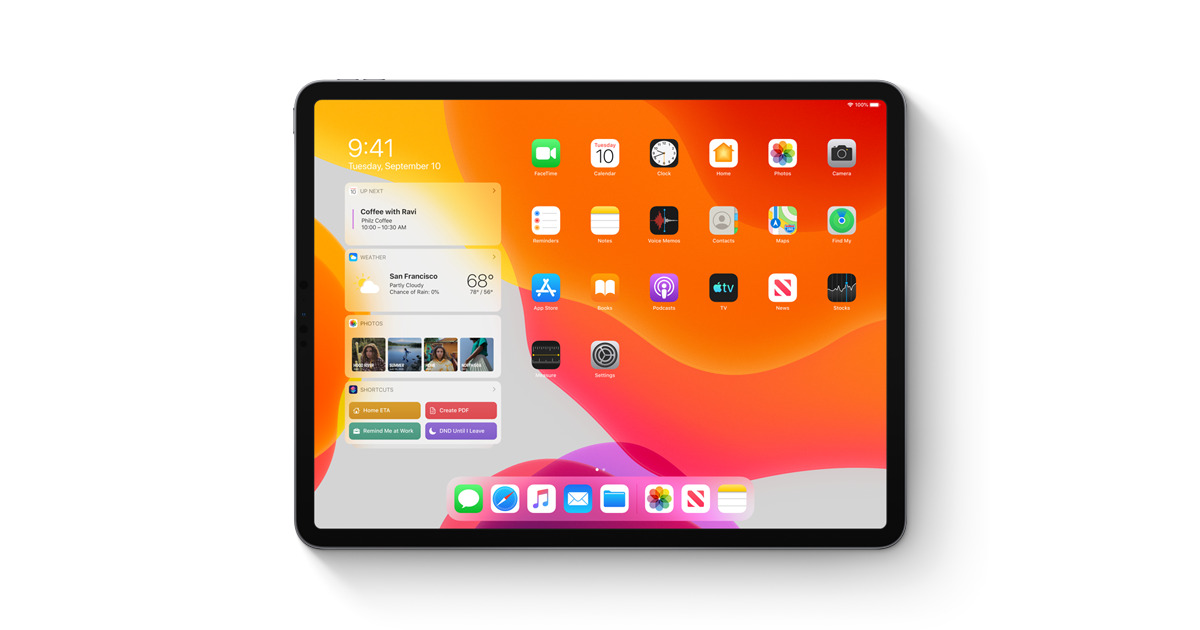 In the most recent quarter, the entire tablet market experienced an increase in purchases. This was in large part due to the increase in at-home activities that tablets are well-suited to. 37.5 million tablets worldwide were shipped this quarter, up 26% year-over-year based on Canalys research.
Apple's iPads were the top selling tablets this quarter, making up 38% of the market share. iPad shipments increased roughly 20% during the quarter, with a total of 14 million shipped. In addition, Apple reported stronger growth than anticipated in Macs. According to Apple Insider, Mac sales increased from $5 billion to $7 billion year-over-year, and iPad sales increased from $5 billion to $6.5 billion over the same period. These increases are attributed to higher rates of working from home, online education, and increased leisure time.
Changes Within the Apple Team
Phil Schiller started working at Apple in 1987, working to improve Apple's products and marketing. He was a leader in the planning of the first virtual Worldwide Developers Conference (WDC), which was a success that set a high bar for execution of virtual events. According to Apple News, Schiller has recently stepped down from his position as head of marketing, but will continue to work for Apple as an Apple fellow. In this position Schiller will report directly to Apple's CEO Tim Cook and oversee the App Store and Apple events.
Greg Joswiak has been promoted to replace Schiller, joining the executive team as senior vice president of Worldwide Marketing. He is well prepared for this role, having over twenty years of experience as a leader in Apple product marketing, including having the position of vice president of Worldwide Product Marketing for the past four years. In his new position, Joswiak will lead his team in product management, developer relations, market research, business management and more.