Apple Store Closing Amidst COVID Outbreak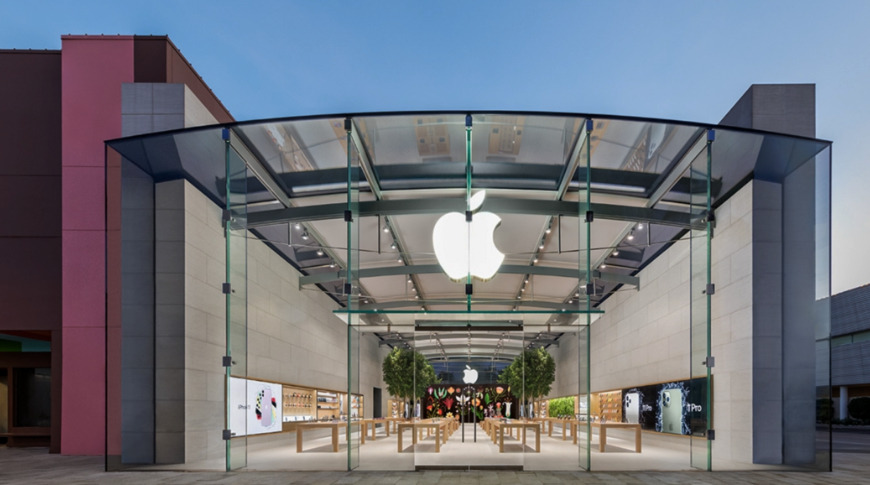 At the beginning of the pandemic, Apple was one of the first companies to shut its stores world wide. The company abided by guidelines, reopening for curbside service in the U.S. with safety measures, including masks and temperature checks. However, the rising rate of coronavirus cases in parts of the U.S. has forced the company to close many locations in those states in the latest Apple stock news. 
Apple has already closed 47 stores in the US in the recent weeks. Now the company plans for the closure of 30 additional stores as well. Other stores around the country are only open for pickup of online orders and by appointment. These closings, announced on Wednesday, include the last two remaining stores open in Florida, as well as multiple stores in Los Angeles. In general, these temporary closings include 15 stores in California, 10 in Texas, five out of six stores in Georgia, and four out of five stores in Nevada. In total, Apple has 271 stores in the United States, so these closures may hit the tech giant hard.
Changes to the New iPhone
As reported by Forbes, a new report from display specialist Ross Young stated that Apple has decided not to use 120Hz displays in either the iPhone 12 Pro or the iPhone 12 Pro Max. Not only is a 120Hz display a catch-up feature of the new iPhone (as it became widely used by rivals in 2019), but the high refresh rate screens deliver smoother frame rates and are twice as responsive to touch as the panels currently in iPhones. This Apple stock news would be a big blow for many users, especially those who are switching to the iPhone. However, although this may be a deal breaker for some, dedicated iPhone users will probably not notice a difference. 
In addition to the lack of 120 Hz display, there has also been some speculation about the exclusion of a charger with the new iPhones. Although this may come as a disappointment to some, it may actually be a good move for Apple. Not only will the company be able to reduce their expenses, but they would also be able to reduce their carbon footprint. Steven Yang, the CEO of Anker, a charger manufacturer, in 2018 estimated about "300,000 tons of e-waste just from these in-box chargers." With many users already owning chargers, the potential decision to exclude chargers is not only a smart financial decision, but an environmentally friendly one as well.
Paying Your Apple Card Bill is Now Easier Than Ever
Additional Apple stock news includes the launch of an online portal for its Apple Card credit card. Initially, the Apple Card had no web presence, which frustrated many customers. However, this newly launched portal now allows account holders to manage their balances, view statements, and schedule payments. Additionally, the site offers users an easy way to pay balances on a desktop or laptop. This portal will also be particularly useful if a user losses or misplaces their iPhone. In the past, the user would have to contact Goldman Sachs directly to manage or pay their bill. 
When using this site, cardholders will log in using their Apple ID. Once in, users can view their balance, available credit, and next payment due date on the homescreen. The main page also provides users with quick access to set up scheduled payments. Overall, this portal will make using the card easier and more efficient, perhaps contributing to new users.