Roadmap to Carbon Neutrality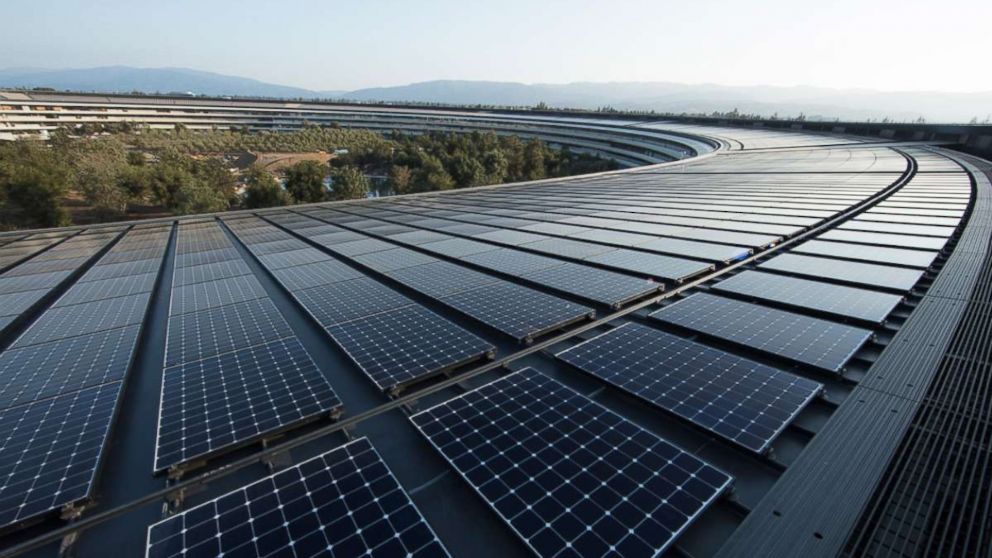 In Apple news, Apple has committed to 100% carbon neutrality in all aspects by 2030, 20 years earlier than IPCC targets. Apple's CEO Tim Cook said, "Businesses have a profound opportunity to help build a more sustainable future, one born of our common concern for the planet we share." This process will involve reducing emissions that Apple creates, as well as investing in sustainability that is beyond the scope of Apple, including investments in the restoration and protection of global forests and ecosystems.
A major opportunity for Apple to reduce emissions is in the process and material involved in producing Apple devices. Apple has designed a recycling robot that recovers precious materials from old iPhones, which have been reused in 2019 iPhones, iPads, Macs, and Apple Watches. These recycled materials led to a carbon footprint reduction by 4.3 million metric tons in 2019, according to Apple Newsroom. Apple is also investing in an all new carbon-free aluminum smelting process which is being used in the production of the 16-inch MacBook Pro. Additionally, Apple has reduced its fluorinated gas emissions in manufacturing by 242 000 metric tons in 2019, making further steps towards reducing global warming.
Apple has made huge strides in terms of renewable energy and efficiency, and it has more planned. All Apple facilities across the world are already 100% powered by renewable energy, and Apple has received commitments to use 100% renewable energy from more than 70 suppliers, as reported by Apple Insider. Apple also continues to increase dependence on solar arrays in China, Scandinavia, Philippines, and Thailand. In terms of energy efficiency, Apple was up to 92 members in its Supplier Energy Efficiency Program by the end of 2019, which avoids 779 000 annualized tons of carbon emission in the supply chain. Apple has also invested in energy efficient upgrades to more than 6.4 million square feet of buildings, which lowers the electricity demands by one fifth.
Apple News Expansion
Apple News has recently added audio stories to its collection, with a larger depth of options for Apple News+ subscribers. Apple News Today is a daily audio news briefing featuring the most fascinating stories and is free to all users. In addition, US Apple News+ subscribers will have access to roughly 20 audio stories per week, including articles published by Esquire, GQ, New York Magazine, Sports Illustrated, Vanity Fair, Vogue, Los Angeles Times, The Wall Street Journal and more, according to Apple Newsroom. CarPlay has been enhanced to support the Apple News App so that drivers can take advantage of audio stories, and users will be able to sync their progress across multiple devices.
Apple News has also expanded its local news coverage. So far, this feature is offered to the Bay Area, Houston, Los Angeles, New York, and San Francisco. Apple News includes a major newspaper for each region, and relevant local topics such as sports, dining, weather, and politics. Apple News+ offers additional regional newspaper access in the US and Canada.
App Store Commission Charges
Recently there has been concern from app developers, that Apple's commission on apps bought through the App Store is too large and that Apple is unfairly benefiting from the domination of its platform. Next week Apple CEO Tim Cook will appear before Congress to answer questions regarding these antitrust issues. In the meantime, Apple requested that the Analysis Group analyze the Apple App Store commission charges in comparison to similar marketplaces, and the results are in.
This comparison included approximately 40 other similar marketplaces, and determined that Apple's commission of 30% is standard. The analysis concluded that Apple's commission is very consistent with other major online marketplaces such as Amazon, Microsoft, and Google. In comparison to brick-and-mortar stores in which developers and publishers combined receive approximately 45% of retail price, app developers on the App Store are faring well receiving 70%. This study by the Analysis Group also analyzed the Apple App Store's rules and process, and determined that Apple "uses a strict vetting process to review the apps, ensuring that they are safe, reliable and bring value to customers," according to Apple Insider.