At the beginning of this week, Apple kicked off its Worldwide Developers Conference. Although online due to health concerns, the WWDC 2020 has already seen the announcement of multiple new Apple innovations. Some highlights from this conference include Apple's new ARM- powered silicon chip for Macs, an iOS update, and updates for the Apple watch.
Apple Silicon: A Move Away From Intel
The transition to Apple silicon will be one of the biggest leaps for the Mac. Switching to their own in-house processor will allow iOS and iPadOS apps to run natively on macOS in the future. Additionally, this change will establish a common architecture across all Apple products, making it easier for developers to optimize apps. For the average user, this new processor means new levels of performance and speed, with less power consumption. The company plans to release the first Mac with Apple Silicon by the end of the year, but the transition will not be fully completed for about two years. Despite this, Apple will continue supporting and releasing updates for Intel-based Macs for years to come. As stated by Apple's CEO Tim Cook, "with its powerful features and industry-leading performance, Apple silicon will make the Mac stronger and more capable than ever," paving the way for future Apple innovations.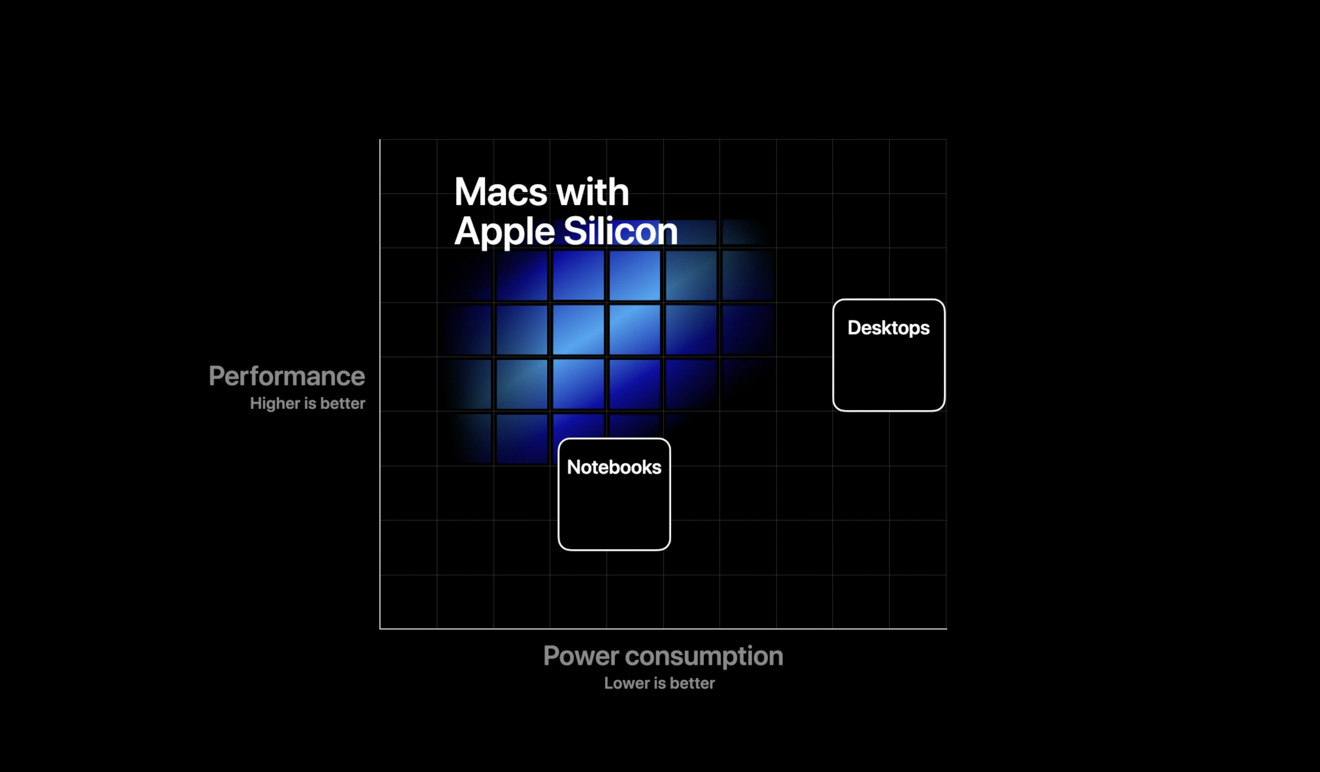 WWDC 2020 Updates to MacOS Big Sur
Apple also introduced MacOS Big Sur, which will seamlessly transition to Apple silicon. This is macOS' biggest update in more than a decade. This update brings users even faster performance and new features, while also ensuring user privacy protection. Apple stated that with this update, "users can customize the new start page with a background image… and further personalize their experience with improved support for extensions."
This update comes with the biggest update to Safari since its original launch in 2003. Although already the world's fastest browser, this update features a redesign of tabs that will make navigating with Safari faster and more powerful. This redesign will show more tabs on screen, display favorite icons by default, and give users a quick preview of a page by simply hovering over the tab. The update also features a customizable menu bar which is meant to deliver quick access to controls from the desktop. These differences, in comparison to the current macOS software, will improve efficiency and speed of the Mac, and in conjunction with Apple Silicon, further contribute to the Mac's success.
Apple's Latest Software Update
Apple also discussed their latest software update at the WWDC 2020, iOS 14. This new update comes with innovative capabilities for Siri, including the ability for live conversational translations via a Google Translate-like app. In addition, the iOS 14 updates messages as well. Now, users can pin messages, enabling them to easily keep up with lively group threads through mentions and inline replies. Maps also has new features, such as cycling navigation for more cities, and electric vehicle routing to ensure battery life. Furthermore, iOS 14 brings picture-in-picture to the iPhone. This will give users a floating thumbnail of a video if he/she switches to look at their home screen or any other app.
Finally, one of the least discussed new features of the update, Back Tap, may be the most innovative. This new accessibility feature lets users double tap or triple tap the back of their iPhones to perform a custom task. Back Tap allows users to operate a range of tasks, such as taking a screenshot, locking or muting the iPhone, or even launching certain apps like Google Assistant. This feature works well even with a case on the phone, users report.
Updates For The Apple Watch
The WWDC 2020 also released updates for Apple watches, watchOS 7. This first-of-its-kind innovation automatically detects handwashing, and starts a timer. In light of COVID-19, this update has significant implications. Additionally, the update also includes sleep-tracking, designed to help users obtain their desired amount of sleep. Users will have to wear the watch to bed, and once there, the watch will use its motion and heart rate sensors to determine when you've drifted off. Furthermore, in addition to new navigation features of cyclists, Apple has added dancing, core training, functional strength and cooldown to its list of workout options on the Watch. Due to this, the watch will be able to more accurately track activity and calories tracking. Overall, watchOS 7 comes equipped with multiple health aids, important features in times like this.
What This Means For AAPL Stock
With all these changes, it is no shock that Apple stock price gained 4.81% since the start of the conference. The stock reached a high of $371, with many analysts adjusting their stock price predictions up. On June 21, I Know First issues our own forecast, where we raised our price target to $388. With the new announcements and innovations announced at WWDC 2020, this price target seems very feasible and we are optimistic for the continued success of AAPL.