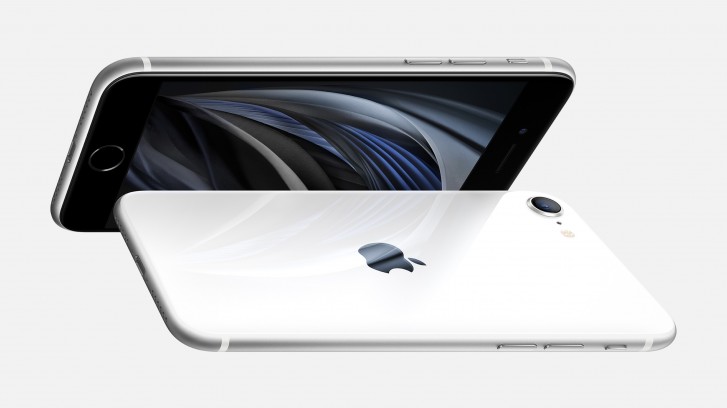 Apple releases new iPhone SE for $399
Last Wednesday, Apple announced a new iPhone called SE. The new phone is smaller and starts at a price of $399. The goal is to reach a different type of customer, especially at a time of COVID-19 that people are avoiding spending too much. The announcement generated an increase in the Apple stock value.
The iPhone SE will be available on April 24 and will start $50 cheaper than the cheapest available. The processor chip is the same as the most advanced iPhone, the 11 Pro, but at the same time, there is neither 5G capability nor facial recognition, relying on the fingerprint sensor model.
The new iPhone SE can also attract more consumers to Apple services.
---
Apple Launches Website To Help Against COVID-19
Last Tuesday, Apple announced that it would release data that will help public authorities to see how the lockdown is affecting movement.
By gathering data of routing request in Apple Maps and comparing to how it was used to be before the lockdown, Apple can measure the lockdown effect on the volume of people driving, walking or taking public transportation. The company said that the data is aggregated, so individual users' data will not be shown.
This week, public health officials in California said that they were using data to track how effective was the lockdown. They did not say if the data used was from Apple, though.
---
U.S. Senator Wants Apple and Google Partnership To Show They Will Not Violate Privacy
According to Senator Richard Blumenthal, Google and Apple need to convince the public that the software they are developing is not going to violate the privacy of the users.
"Apple and Google have a lot of work to do to convince a rightfully skeptical public that they are fully serious about the privacy and security of their contact tracing efforts," he said in a statement. "A public health crisis cannot be a pretense to pave over our privacy laws or legitimize tech companies' intrusive data collection about American's personal lives."
The new technology started to be developed in March and is planned to be released in mid-May. Both companies said that the technology will not track users' locations and their interactions will be anonymized and nothing will be monetized.
---
Goldman Downgrades Apple To Sell And Predicts 20% Drop
Last Friday, Goldman Sachs downgraded Apple stocks to "sell". According to its analysts, the selling price will take a hit because of the economic slump.
The analysis also discussed that the pandemic will cause a decline in demand, affecting the sales of the new iPhone. The sales of Apple's phone will drop 36% in the second quarter mostly because of the lockdown imposed over the world.
Despite the outlook, Goldman also said that the struggles will not affect Apple's loyal base.
---